At Les Hall Filter, we are fortunate to serve a diverse group of customers across a variety of industries. From our beginnings as a specialist in the marine industry, we have grown to serve customers in 15 distinct industries across Western Canada.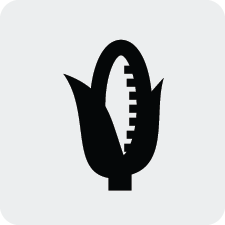 AGRICULTURE & HYDROPONICS
In any agriculture operation, whether indoor or outdoor, filtration has a role. And depending on the specific nature of the operation, there are a variety of filtration requirements. Agricultural equipment engines, air compressors, building and facility HVAC, process water and irrigation water all require filtration in one form or another.
Our customers range from niche indoor hydroponic producers that require sub-micronic water filtration, greenhouse growers who require high-efficiency air filtration, as well as large outdoor grain growers with complex equipment that requires regular maintenance.
CONSTRUCTION
Perhaps the most obvious users of filters and filtration equipment are the companies that use and maintain construction equipment. The list of equipment may include cranes, dump trucks, excavators, backhoes, pavers or one of the many other pieces of complex, and often expensive, machines. We work with construction companies of all sizes to help establish regular service intervals and build customized 'kits' which include all the relevant filters for the OE recommended service intervals.
Our inventory levels of oil, fuel, air and hydraulic filters for construction equipment is unmatched in Western Canada, as is our ability to specify aftermarket additions to fuel and air systems. These additions can result in additional fuel efficiency, longer service intervals, and ultimately, lower maintenance costs.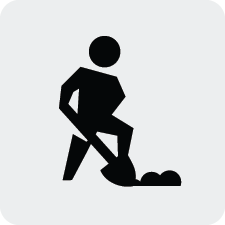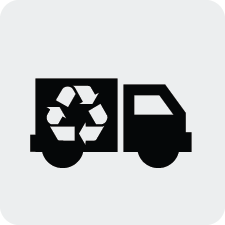 ENVIRONMENTAL
The environmental industry is defined as any organization associated with environmental protection, assessment, pollution control, waste management, remediation of contaminated property and the delivery of environmental resources. This diverse industry is growing, and we have effectively provided filters and filtration equipment to a wide range of organizations. Our products are particularly important to land remediation and waste management companies, which require water filters and water filter housings of various sizes and specifications in their day-to-day operations.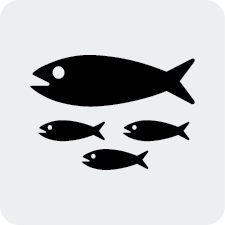 FISHING & FISH FARMING
Modern fishing operations and fish farms require very specific conditions for success, which in large part is managed through the use of filtration. In addition to the specific requirement for water filtration at fish farms, there are also air compressors, marine engines, hydraulic components and building HVAC at most commercial fisheries that require regular maintenance. Our customers in the commercial fishing and fish farming industries have come to rely on Les Hall Filter not just for product supply, but also for technical expertise to ensure they have the proper equipment for their operation.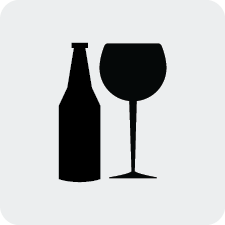 FOOD & BEVERAGE MANUFACTURING
We work with food and beverage manufacturers of various sizes to specify and stock the filters and housings that are unique to this industry. Breweries, wineries, dairy producers, food manufacturers, bottled water companies and juice and soda manufacturers all have filtration requirements for incoming water, bottle cleaning, and finished product. We have helped producers ensure they are using high quality products where it's necessary in their process, while providing economical options where it makes sense to do so.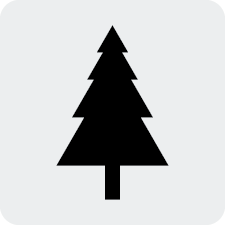 FORESTRY, PULP & PAPER
The modern forestry industry uses a variety of different equipment along the supply chain. From the heavy duty trucks and saws used in the field to the compressors and specialized jet cutting tools used in the mill, filtration is often be a major operating expense. Our forestry customers include integrated companies that manage the entire supply chain, as well as specialized organizations with a niche service within the industry. Les Hall Filter has become the sole filtration supplier for a variety of BC's larger forestry organizations.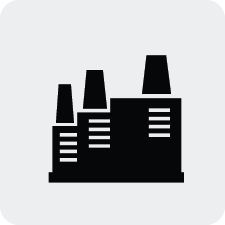 MANUFACTURING
We use the term manufacturing here to broadly describe the collection of product manufacturers not otherwise covered in this area. Our customers in this area are wide ranging; steel manufacturers, printed circuit board manufacturers, metal fabricators, plastic container manufacturers as well as a range of consumer goods. Depending on the specific nature of the manufacturing process, our customers may require dust collection filters, building HVAC, water filtration and/or compressed air filters. Although filtration may not be an area that receives much focus from the maintenance group, we have helped various manufacturers cut a surprising amount from their overall maintenance costs.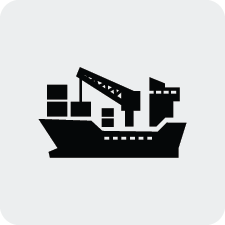 MARINE
The marine industry was where we started back in 1959, when our founder visited the Vancouver docks on a daily basis to service the commercial vessels that called it home. The industry remains one of our strongest still, with tugboat operators, ferry operators, commercial fishing vessels, marine resellers and marine fueling stations all relying on our expertise and product assortment to supply the many filtration requirements related to the operation of marine vessels and equipment.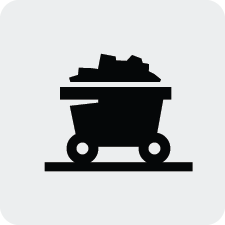 MINING
The number of filtration applications at a mine site is extensive. Engine, compressed air, water, HVAC, dust collection and hydraulic filters are all required for maintenance of mobile equipment, fixed machines and buildings throughout a mine site. Filter requirements can include hundreds of unique parts, and our mining customers have come to rely on Les Hall Filter as a single source filtration supplier. We can ease the complicated procurement process for filters, saving both money and time, and most importantly, ensuring that you have the parts that you need, in stock, all the time.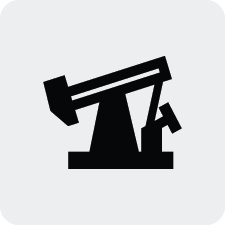 OIL & GAS
The modern oil and gas industry has a huge demand for filtration, across a variety of applications. We work with oil and gas producers at all stages of the supply chain, helping solve technical challenges as well as provide cost effective solutions to current operations.
Filtration requirements differs depending on the specific stage of the supply chain, and Les Hall is fortunate to have a supply network that enables us to provide products throughout the process. Whether it is extraction, refining, distribution or dispensing, we can help provide a filtration solution where it's appropriate.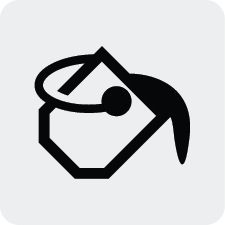 PAINTS & CHEMICALS
There are specific filtration requirements for the manufacturing and distribution of paints and chemicals. Chemical compatibility, flow rates and operating temperatures are all factors which much be considered when specifying a new filtration system, or matching replacement filters within a facility. We work with our customers in the paints and chemicals industry to properly specify membrane cartridges, pleated cartridges, vessels, filter bags, melt-blown cartridges, stainless steel media, and more.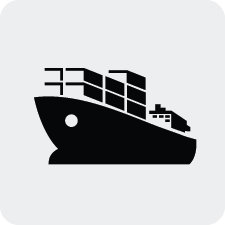 SHIPPING & RAIL TRANSPORT
We work with shipping companies that focus in all areas within the shipping industry: road, rail and sea. And specific to each area, there are unique filtration requirements. For example, our railway customers have come to rely on Les Hall Filter for the unique parts that are specific to locomotive engine filtration. Due to our wide range of suppliers, we are able to provide an appropriate filter for engines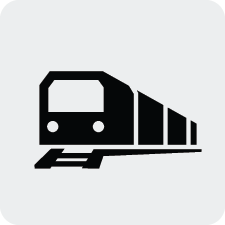 TRANSIT
Buses, streetcars, trains and ferries are all used within a modern city's transit network, and in all cases, this equipment is tasked with an exceptional number of operating hours. This heavy use requires a rigorous maintenance schedule and a filtration supplier with all required parts in stock, at all times.
Our transit customers are heavy users of filters and filtration equipment, and Les Hall Filter has the widest range of filters available to this industry, at a competitive price, always in stock.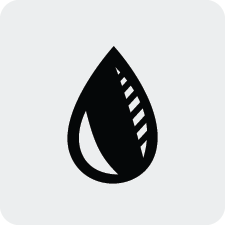 WATER
The water industry provides drinking water and wastewater services to residential, commercial and industrial sectors of the economy. Within this industry, we are also including bottled water companies, as well as organizations focused on the supply and maintenance of residential and commercial water purification systems.
Les Hall Filter provides water filters and filtration equipment to all sectors within the water industry. Municipalities may require industrial automatic strainers, and residential water companies may require carbon cartridges to provide clean and odorless drinking water. Our customers are as diverse in this industry as the products we stock, and it is a major growth area in our market.